–
Is Differentiation for Learning or Assessment?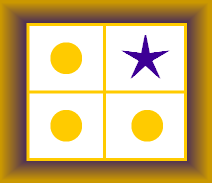 The inspiration for this week's #UkEdChat topic came from David Didau better known as @learningspy. His post 'Differentiation:To Do or Not To Do' caused quite a stir. I got involved within the comments and as I was down to host the #UKEdChat session on Thursday 22nd September, I thought it an ideal opportunity to widen the debate further.
Differentiation is no longer the new kid on the block. When I was  training it was regarded as something quite evolutionary. We had lots of in-set on it and it was something that not everyone 'got'. Now of course you would question the competence of any teacher who did not consider it when planning lessons.
For the session on Thursday 22nd September I would like you to read David's article. I would like to discuss whether differentiation is a tool to improve learning or is it a tool for assessment? Are they the same thing? Can differentiation get in the way of free-thinking?
David's post is here: Learning Spy
So….you have your homework! See you on twitter at 8pm on Thursday 22nd September
You need to Login or Register to bookmark/favorite this content.