–Science illustrator and animator Eleanor Lutz has created this animated illustration showing the differences between animal breathing: Human vs birds vs insects. Useful for science observations in classrooms, the animated GIF explores the difference concisely accompanied by a short description of each one: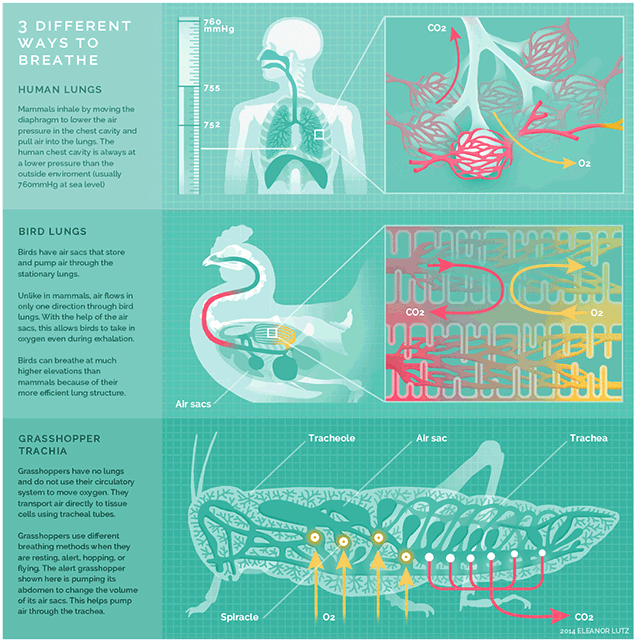 Eleanor Lutz is a designer in Seattle who has a bachelors degree in molecular biology from the University of Washington. You can follow her on her site, Twitter, or Tumblr.
You need to Login or Register to bookmark/favorite this content.