Cash strapped schools, looking at ways to improve teaching Computing will celebrate the launch of the new Raspberry Pi Zero, made in Wales and priced at just $5. Zero is a full-fledged member of the Raspberry Pi family.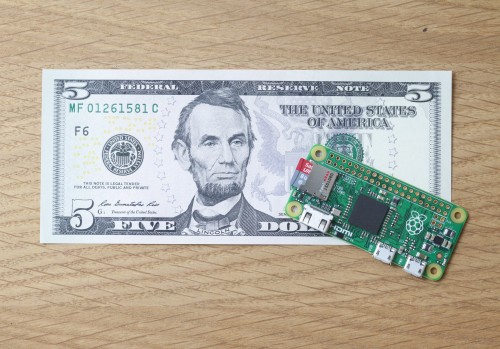 A Broadcom BCM2835 application processor

1GHz ARM11 core (40% faster than Raspberry Pi 1)

512MB of LPDDR2 SDRAM
A micro-SD card slot
A mini-HDMI socket for 1080p60 video output
Micro-USB sockets for data and power
An unpopulated 40-pin GPIO header

Identical pinout to Model A+/B+/2B

An unpopulated composite video header
Our smallest ever form factor, at 65mm x 30mm x 5mm
Raspberry Pi Zero runs Raspbian and all your favourite applications, including Scratch, Minecraft and Sonic Pi.
It is available today in the UK from element14, The Pi Hut and Pimoroni, and in the US from Adafruit and in-store at local branches of Micro Center. Tens of thousands of units have so far been built, and more are in production.
One more thing: because the only thing better than a $5 computer is a free computer, a free Raspberry Pi Zero is on the front of each copy of the December issue of The MagPi, which arrives in UK stores today – The issue is jam-packed with everything you need to know about Zero, including a heap of project ideas, and an interview with Mike Stimson, who designed the board.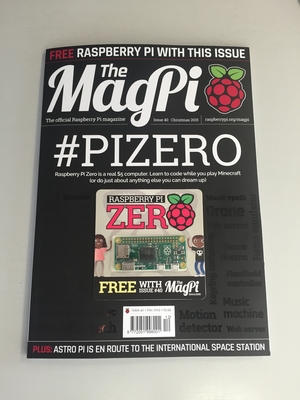 Happy hacking!?
You need to Login or Register to bookmark/favorite this content.